Local. Insurance. Optimized.
ROGERSVILLE INSURANCE AGENCY
We are a full-service independent insurance agency. Our process and ease of doing business is unmatched in the local market.
About us
Contact us
Insurance consultations
We consult and educate every client. Our mission is to provide the best solutions to our clients.
Insurance Optimized
We pair our expertise with the leading industry technology in order to provide an unmatched user experience.
On time services
We provide services on time. This is why our clients trust us. We rate every customer equally. This is why everyone love us. We treated them very well.
ROGERSVILLE
INSURANCE AGENCY
The Rogersville Insurance Agency is an independent insurance agency located in Rogersville Missouri. We were established in 1994 and have been providing property and casualty insurance to Missouri residents since. We are a full-service independent insurance agency. We work closely with many of the insurance industry's leading carriers, vendors, and service providers to offer our clients the most comprehensive and competitive product to fit their unique needs. The insurance industry has changed significantly over the years, but the truth is, no matter how you purchase your insurance policies, you still need qualified, experienced professionals to guide you through that process. Our process and ease of doing business is unmatched in the local market. We are able to quickly quote and issue coverage regardless of where we meet. Either way, our clients receive the personalized experience that they deserve.
Insuring the things that matter most
Let our experts compare quotes and get your insurance right away
Many Years of Excellence in the Insurance Industry
Our expert team members will assist you.
Employees need to realize the importance of working well with their teammates when coming into a new job or an existing one. A team player is more valuable.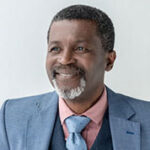 Ryne Armstrong
Agency Owner
Originally from Ozark, Missouri, Ryne has called Rogersville home since 2020. Ryne started his insurance career in 2017 as a Licensed Sales Professional in an Allstate Agency in Columbia, MO. Since then, he started a branch of St Louis based agency at the Lake of the Ozarks before moving on to manage Town & Country Insurance in Mountain Grove for the last 3 years. Ryne and his wife Haley purchased the Rogersville Insurance Agency in November of 2022 from long tenured owner, Joyce Stevenson. Ryne has a passion for the insurance industry and the customer experience. Ryne enjoys golf, travel, cooking, and spending time with his family and two dogs, Ivy and Birdie.
Feedback from customers who have used our services ROGERSVILLE always tries its best to bring satisfaction to customers.
Micheal Schmied
2023-05-23
Words can't do this place justice when describing it but let me try…. Ryne has been beyond wonderful. I have called and texted him at 10 pm and he almost always answers. He also answers on the weekend even if it's meaningless things I need to talk about, he always answers. Ryne got with me before my insurance renewal came up and told me that my rate was increasing a stupid amount before I got the notice and was able to quote it again with a different insurance carrier he sells for and the rate was better! I have NEVER heard of an insurance company that cares about their clients this much! I have worked for three different carriers and they couldn't hold a candle to the service Ryne gives. The way this man cares for people makes me believe humanity is all bad! The Schmied family is SO SO SO SO thankful for Ryne and we will be LIFETIME clients!
Courtney Welch
2023-03-24
I reached out to quote my Auto Insurance and Ryne was able to save me a ton of money while keeping my Coverages the same. I am super happy with my new Policy!!
Heather Foster
2023-02-22
Ryne was wonderful & made switching agencies an easy decision. He took care of everything, found us the best rates & got it done quickly. Give him a call! You'll be happy you did 🙂
Kathy McDaniel
2023-02-13
Ryne is amazing! He saved me a ton of money on my home and auto. If your paying too much for insurance check Ryne out here in Rogersville. If he can't help you what do you have to lose? I'm a customer for life !
Ryne has went above and beyond for me! Can't begin to express my gratitude for his hard work and professionalism! If you're looking for someone who will work his tail off to get you what you're looking for, Ryne is your man!
Feedback from customers who have used our services ROGERSVILLE always tries its best to bring satisfaction to customers.
The team at ROGERSVILLE has redefined for us what it means to work with a professional insurance agent. They discussed aspects of our business we'd never considered before.
ROGERSVILLE has been a tremendous resource for both myself and my business — not just with insurance. They truly care about their clients, which is refreshing in an insurance professionals.
We hired ROGERSVILLE our insurance professional and have never looked back. We couldn't imagine putting our insurance program with anyone else having experienced their work firsthand.